Simply CRM allows you to replicate your organization hierarchy by assigning different roles to users.
How to create user roles
By default, Simply provides you with certain predefined roles, such as CEO or Sales Manager. You can assign these roles to different users to restrict their access to records.
To create a role, go to Settings and select Roles under User Management. Click on the plus icon next to an existing role.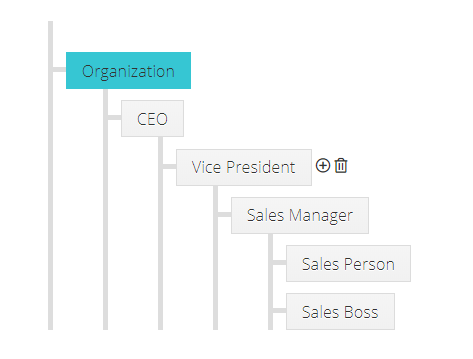 In the new window, you can enter the role information, edit the privileges and choose whether the user role can assign records to other users. Simply check or uncheck the boxes next to the profile privileges.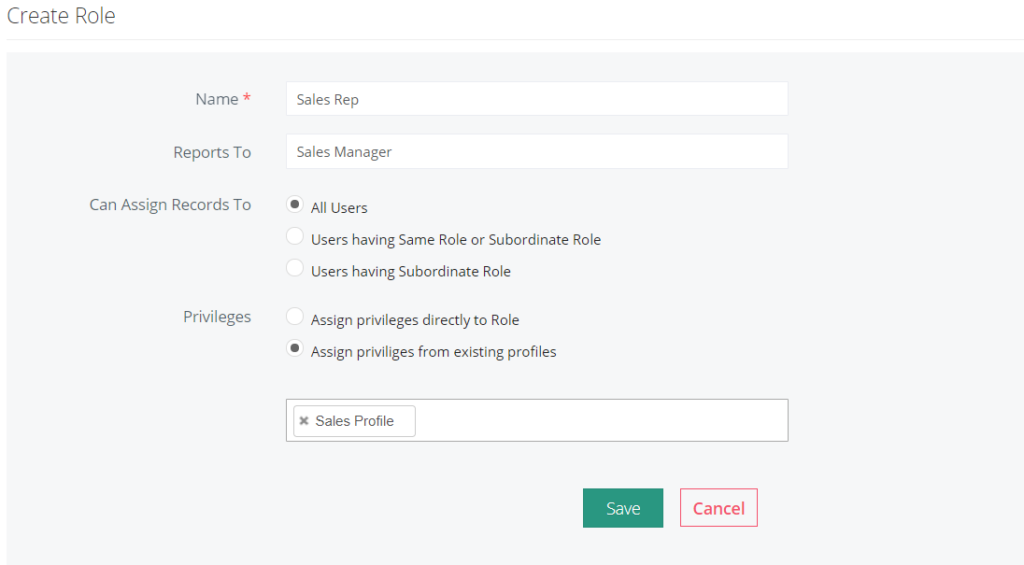 How to assign user roles
To assign a role to a user, go to Settings and select Users from the User Management drop-down menu. Click on the user that you want to edit.
Find the Role field and select the desired role from the drop-down menu.

Press Save to confirm the changes.
Important: Multiple users and profiles can be associated with the same role. In case you associate multiple users to the same role, they will not be able to see each others' records.