Simply CRM comes with an integrated Mail Manager that allows you to send emails directly from your Simply dashboard. You can use Mail Manager to receive all emails to your Simply CRM instance or to send them from your personal email address.
If you wish to send messages from an email address registered to your domain (for example, taylor@mybusiness.com), you'll need to configure SPF records on your domain. This guide will explain how to set up SPF records and ensure that the messages sent from your custom email are delivered to the recipients.
How to configure SPF records
SPF records (or Sender Policy Records) are used to prevent others from sending messages on your behalf. To configure them, you'll first need to access the control panel of your hosting or domain provider.
If you need to add a new SPF record, you'll need to add:
client-domainname.com. IN TXT "v=spf1 +a +mx include:_spf.simplyhq.com -all".
If you already have a SPF record, you can add the include:_spf.simplyhq.com.
These records will verify our service and allow you to send emails from your domain using Simply CRM.
If you're managing your domain with cPanel, you'll be able to access the control panel by visiting example.com/cpanel or https://example.com:2083. Simply replace example with your domain name.
Alternatively, you can access your control panel by logging into the client area of your hosting provider and selecting Domains.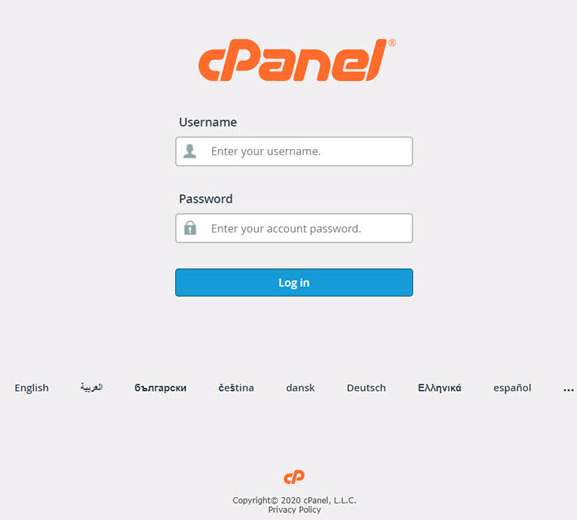 Regardless of how you access your control panel, you'll need to log into it using admin credentials you received from your hosting provider when you first signed up for their hosting service.
Once you log into cPanel, select Email Deliverability under the Email section.

Then, click on the Manage button next to your domain name.

Scroll down to Additional Settings and include a new entry by clicking on Add A New "+include" Item.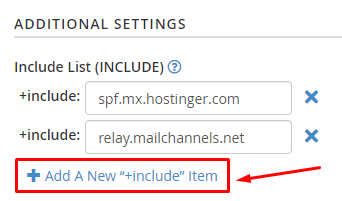 In the resulting pop-up, enter include:_spf.simplyhq.com.
By adding this SPF record, you allow your Simply CRM instance to send emails from your domain name.
Note: If you're experiencing difficulties when configuring SPF records on your own, feel free to reach out to your hosting support. Most hosting companies will configure the SPF records on your behalf, free of charge.
Once you set up the SPF records, you'll be ready to start emailing your contacts using your custom email address straight from your Simply CRM.
For more details on how to send emails from your Simply CRM instance, please consult our guide on how to configure the Mail Manager app. If you require further assistance with SPF records or the Mail Manager app, please reach out to us through live chat.