Simply CRM features a built-in Simply App Store, which offers a selection of apps that you can activate to build on and improve the default structure of your Simply CRM instance.
How to access the Simply App Store
To access the Simply App Store, click on the profile drop-down in the top right corner and select Settings.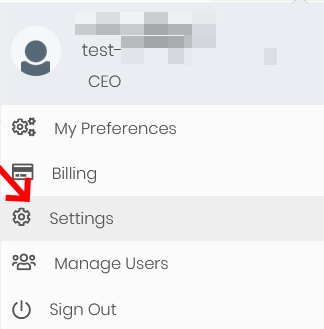 On the Settings page, click the App Management tab and open Apps.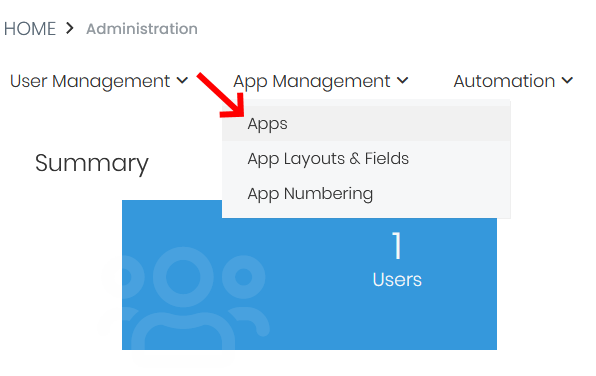 By pressing Apps, you're opening the Simply App Store, which presents you with a variety of modules that you can activate on your instance.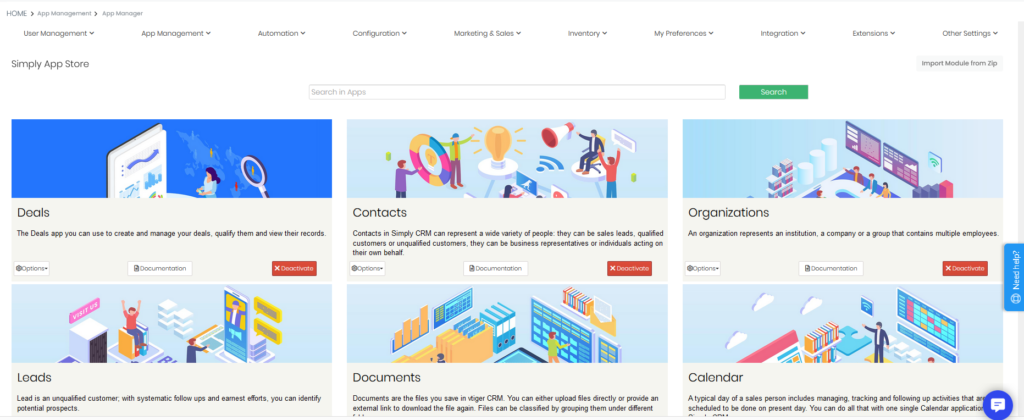 Feel free to browse through the apps or use the search bar at the top to quickly locate the desired app.
How to activate a new app
Once you locate the app within the Simply App Store, you just need to press the Activate button within its card.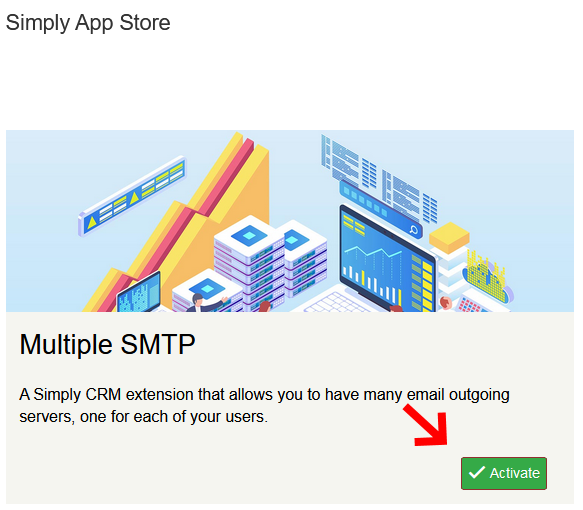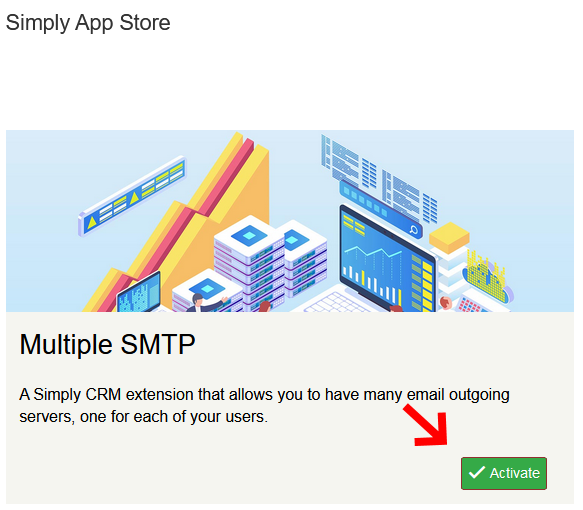 When you press the button, you'll receive a notification informing you that the app was successfully activated.

Activated apps will present you with two more buttons within their card: Options and Documentation. Press Options to reveal all the options that you can use while configuring the app.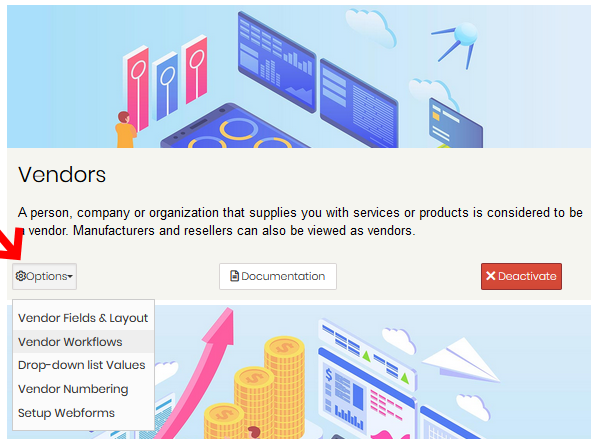 Click Documentation if you'd like to learn more about how to use the newly activated app.
In case you have trouble locating an app within the Simply App Store, please contact our support team through LiveChat or email us at
support@simply-crm.com.
We're continuously adding new apps to the store and it's possible that your instance has not yet received the latest updates. In such cases, our support team will install the app for you, free of any charge.