Simply CRM allows you to set a workflow action to create tasks or events and assign them to your team members to follow up on hot leads.
In such cases, workflows are triggered and create a task when the lead status changes to Hot. This can happen only once in a sales cycle, which means that the workflow condition needs to be set to: Until the first time the condition is true.
How to create a workflow
To create a workflow that will execute these actions, go to Settings and choose Workflows in the Automation drop-down menu. Press the New Workflow button in the top right corner and enter the workflow information.

If you want the workflow to be triggered on leads records, choose Leads for the Target Module option. Under the Workflow Trigger, check the Lead updated and Only first time conditions are met options.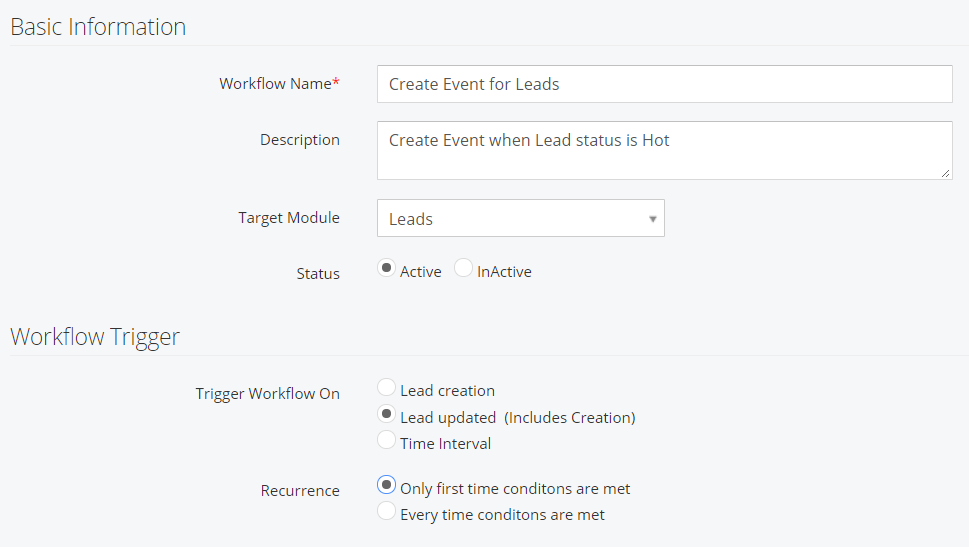 Then, you will need to set a condition under which the workflow will be triggered. In this case, the condition will be Lead Status is Hot.

After that, you will need to add the desired action to the workflow. Click on Add Action and select Create Task. Fill in the necessary task information and press Save.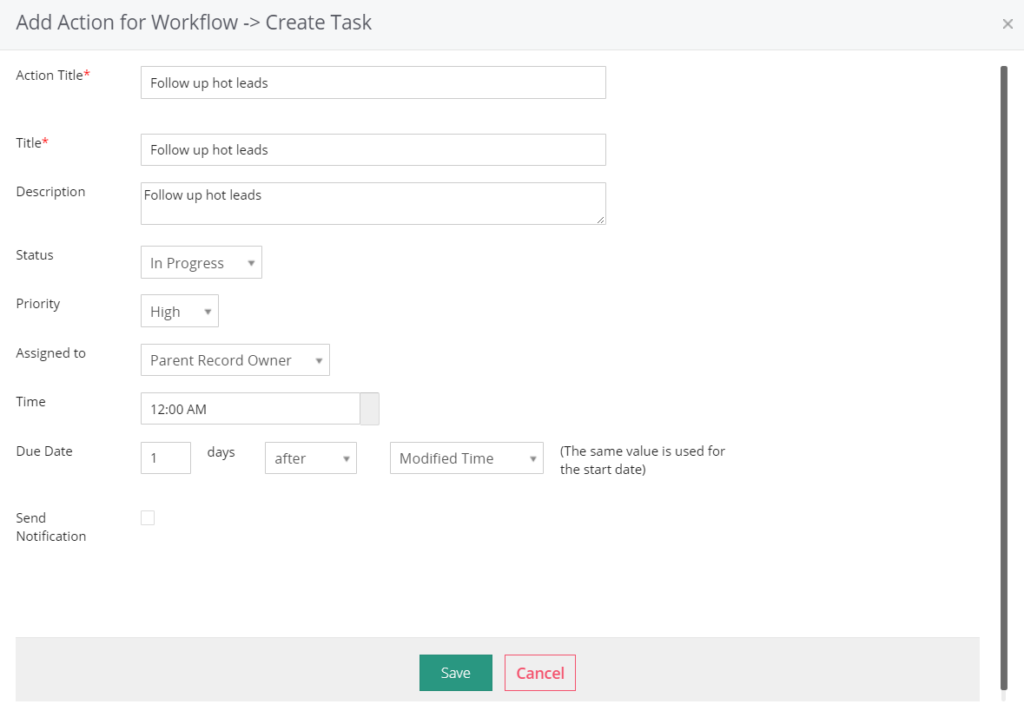 You can follow the same instruction and choose Create Event in the Add Action drop-down menu, in case you want to create an event when the workflow is triggered.