The Multiple SMTP app in Simply CRM allows you to add multiple SMTP servers to your Simply instance. By configuring multiple SMTP servers, this extension lets you customize your messages and communicate with your contacts using a variety of email accounts.
This way, you can separate your marketing and sales messages from support emails or allow your employees to send emails from their personalized company accounts. Thanks to Multiple SMTP, each user in your instance of Simply CRM will be able to add their own custom email address and send emails directly from Simply CRM.
However, Multiple SMTP doesn't just help you better organize your messaging, they allow you to collect more precise data for your marketing campaigns.
In addition, using multiple email addresses can reduce the risk of your message ending up in the user's spam folder, which helps increase your open rates.
How to set up the multiple senders app
In order to set up multiple senders, you'll first need to activate the application from the App Store. To do that, go to Settings > App Management > Apps.

Then, search for the Multiple SMTP app in the store.
Once you find Multiple SMTP, press the Activate button to turn on the app.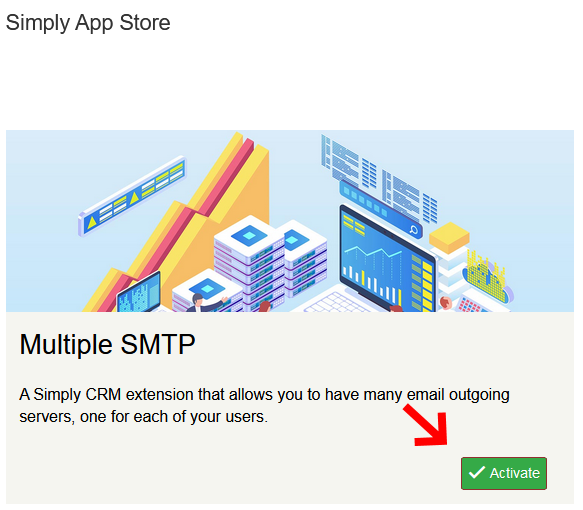 The app will instantly become available to you and you should receive the following notification, informing you about the app status, in the top right corner.


Now, you can find the Multiple Senders option under Other Settings.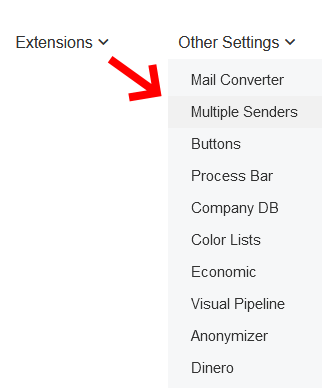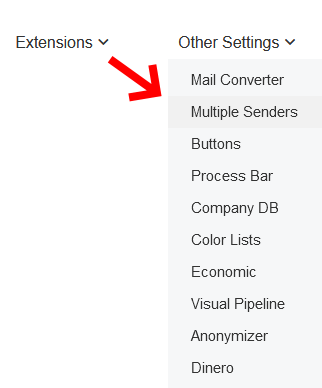 When you open the app, you should see the Multiple Senders homepage with an Add New button in the top right corner. Press this button to add your email addresses to Simply CRM.


However, before you start adding your email addresses, please make sure they are configured to allow Simply CRM to connect to them.
Depending on your preferred email provider, please check the following support articles:
How to configure a Yahoo account for Multiple Senders
How to configure a Microsoft account for Multiple Senders
How to configure a Yandex account for Multiple Senders
Each article will guide you through the entire set up process and explain how to deal with any errors that you may be getting when adding your email address to Multiple Senders in Simply CRM.
How to use multiple emails in Simply CRM
When you configure your email accounts and add them to the Multiple Senders app, you'll be able to choose your preferred email address for each email that you send.
If you'd like to send an individual email to a contact, you can open the Mail Manager app by pressing the mail icon in the top right corner.


Then, press the Compose button in the top left corner of the Mail Manager app.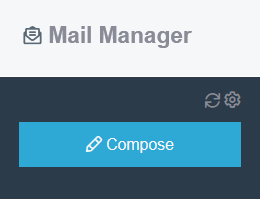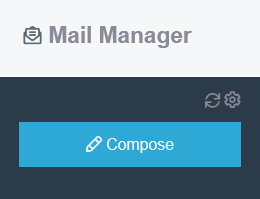 In the resulting email pop-up, press the Outgoing Server button and select the preferred email user name that you configured in the Multiple Senders app.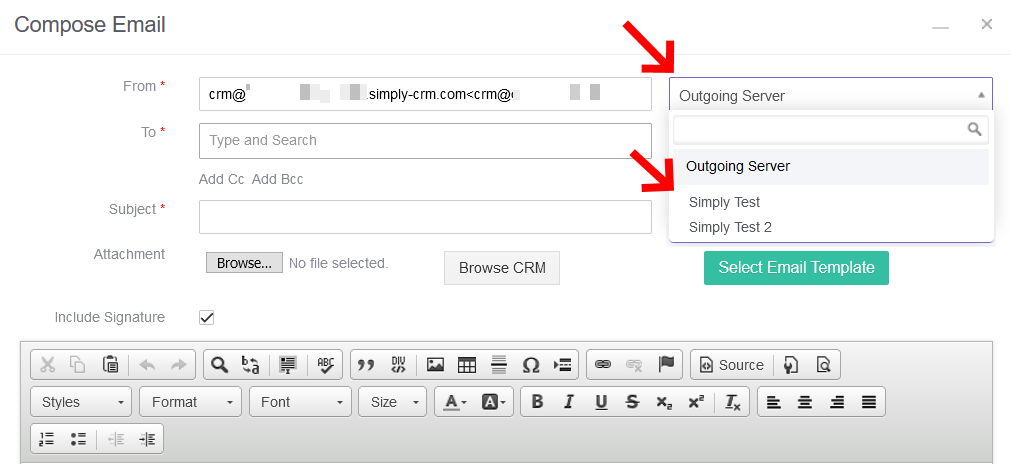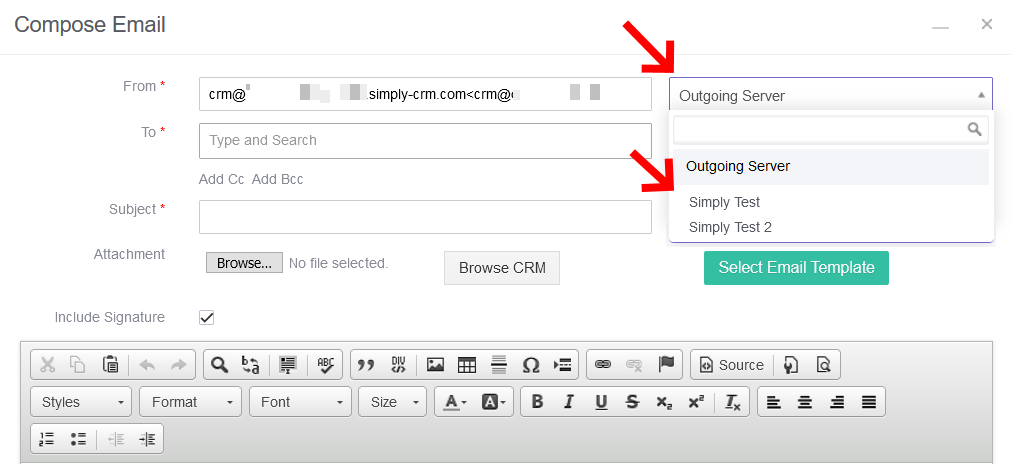 Important: In order to send emails from Simply CRM, you must first install the Mail Manager App and configure your inbox. If you're unsure how to do that, please consult our in-depth guide on setting up the Mail Manager.